Never miss any messages
Lirelechat is a multi-column chat inspired by the way you work. From player to professional, this chat can display many messages without lag. It uses very little CPU and RAM while providing lots of features to keep your chat readable.
Learn more about our multi-column chat
Displaying messages using columns allows you to read all of your messages without delay. You no longer need to use your scrollbar to go up-down several times.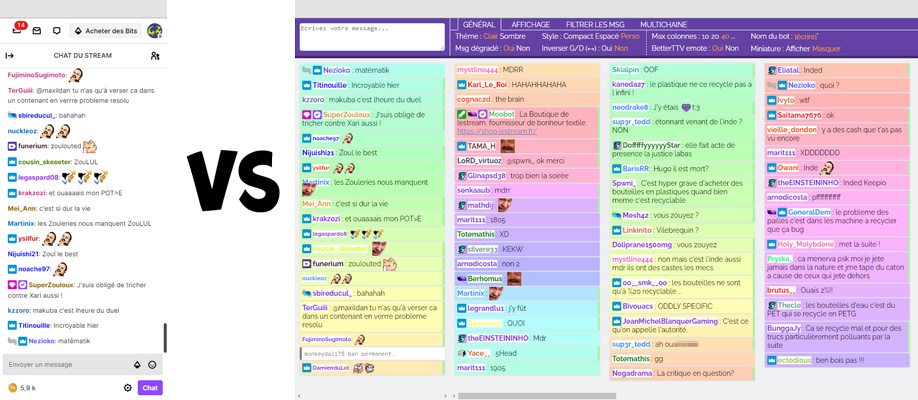 See for yourself: Messages remain visible 5 times as long!